Hello, This is Noyokamo
I have my Inktober prompts for challenging in this octember, first time. I want drawing my inking work to upload in Twitter, Instagram and Newgrounds, everyday. I hope you like my work in octember with fanart, just art and halloween stuff!
V Heres picture V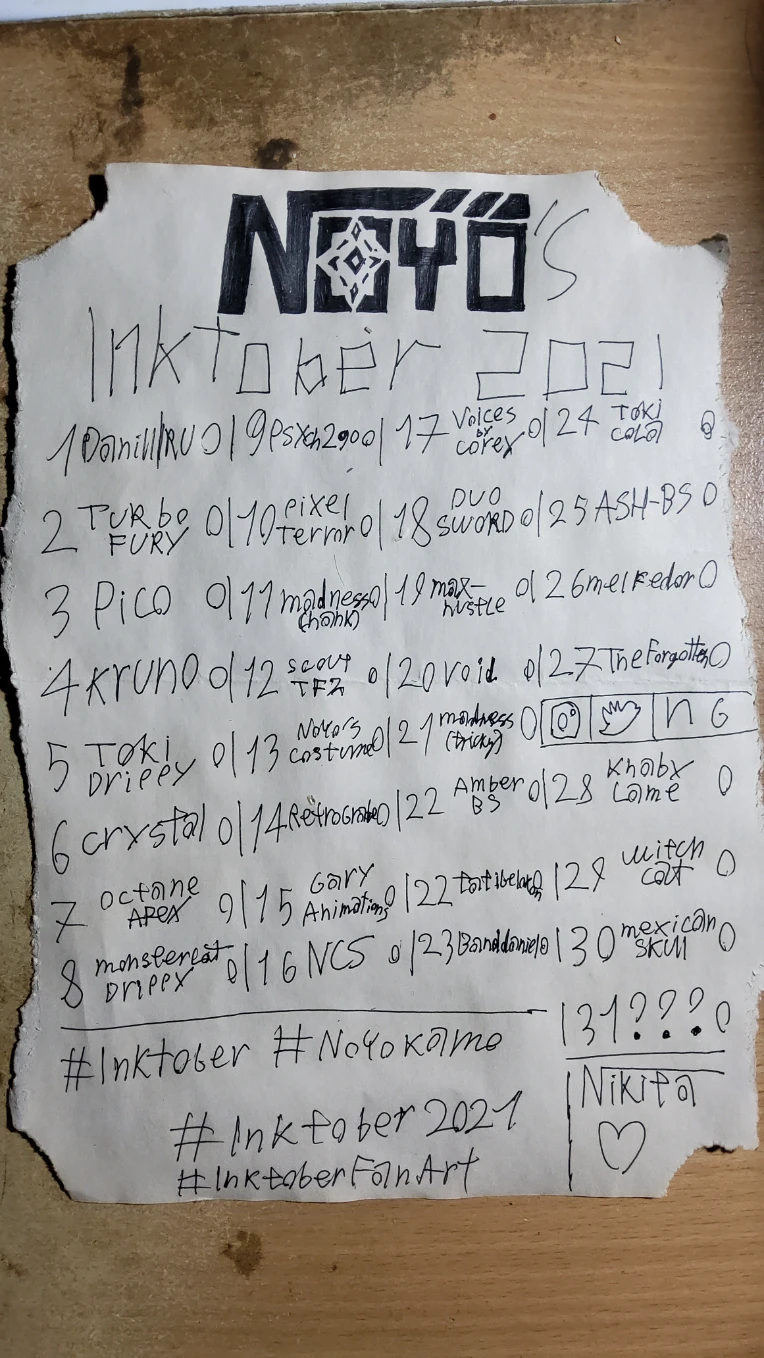 NOTE FOR NG MODERATION AND STAFF: Please, don't delete my inkober art for photo, My work is NOT illustrator art, I just taking picture and uploading work. please bro, peace
Thanks for reading my mini news, see you a new post!
~Noyokamo